*ACCESS GLOBAL ONLINE RESEARCH IN AGRICULTURE (AGORA) -  http://agora-journals.fao.org/content/en/journals OR http://www.aginternetwork.org 
Access to Global Research in Agriculture (AGORA) is a programme to provide free or low cost access to major scientific journals in agriculture and related biological, environmental and social sciences to public institutions in developing countries. Launched in October 2003, AGORA provides access to more 3000 journals from the world's leading academic publishers.
ACM DIGITAL LIBRARY - https://dl.acm.org/signin.cfm
Access to full text of every article ever published by ACM and bibliographic citation from major publishers in computing.
ACOUSTICAL SOCIETY OF AMERICA -   https://asa.scitation.org/
The Acoustical Society of America provides access to contents and publications in diverse field of interest in acoustic include physics, engineering, architecture, noise, oceanography, biology, speech and hearing, psychology and music
AFRICAN JOURNALS ONLINE -  https://www.ajol.info/
Access to scholarly information from the work of African Academics. It has also been difficult for African researchers to access the work of other African academics. AJOL is the world's largest online collection of African-published, peer-reviewed scholarly journals.
AMERICAN INSTITUTE OF PHYSICS - http://www.aip.org/pubs
Access to comprehensive collection of highly cited peer reviewed scientific information. AIP Publishing's portfolio includes prestigious titles such as Applied Physics Letters, Journal of Applied Physics and The journal of chemical physics, and the AIP conference proceedings series.
AMERICAN PHYSICAL SOCIETY -  http://prola.aps.org/search
Subject:-Physics, Accelerators and Beams, Physics Education
AMERICAN SOCIETY OF AGRICULTURAL AND BIOLOGICAL ENGINEERS - http://www.asabe.org 
The American Society of Agricultural and Biological Engineers is an educational and scientific organization dedicated to the advancement of engineering applicable to agricultural, food, and biological systems.
ANNUAL REVIEWS- http://arjournals.annualreview.org 
Subject: - Biomedical/Life Sciences, Physical Sciences and Social Sciences
Offers over 200,000 titles to search and browse.
BEECH TREE PUBLISHING - www.ingentaconnect.com
Offers one of the most comprehensive collections of academic and professional research articles online – some 5 million articles from 10,000 publications.  Subject:-Agriculture/Food Sciences, Arts and Humanities. Biology/Life Sciences. Chemistry, Computer and Information Sciences, Earth and Environmental Sciences, Economics and Business, Engineering/Technology, Mathematics and Statistics, Medicine, Nursing, Social Sciences Philosophy/Linguistics, Physics/Astronomy, Psychology/Psychiatry,
BIOMED - https://www.biomedcentral.com/
BioMed Central is an STM (Science, Technology and Medicine) publisher of 276-peer-reviewed open access journals. The portfolio of journals spans all areas of biology, biomedicine and medicine and includes broad interest titles, such as BMC Biology and BMC Medicine alongside specialist, such as Retrovirology and BMC Genomics
BIOONE - http://www.bioone.org/
This is an open resource that provides access to full text peer-reviewed research articles in Biological, Ecological Environmental Sciences
BRITISH MEDICAL CENTRAL - https://www.bmcmedicine.biomedcentral.com
Subjects - Health and allied subjects
BRITISH PSYCHOLOGICAL SOCIETY (BPS) - http://www.bps.org.uk/
Access to information and publications on excellence and ethical practice in the science, education and practical applications of psychology. The British Psychological Society is the representative body for psychology and psychologist in the UK. Subject: - Psychology
CAMBRIDGE UNIVERSITY PRESS- https://www.cambridge.org
Subject- A multi-disciplinary database with full text access to journal articles dating back in most cases to 2005.
CREDO ONLINE REFERENCES - https://search.credoreference.com/
Credo online reference and research tool offers searches in hundreds of encyclopedia, dictionaries, thesauri, quotations, subject-specific tittles and Atlases. It has images, video and audio on all subject areas. Patrons can search other subscribed databases through Credo as well as the KAIPTC OPAC
DIRECTORY OF OPEN ACCESS BOOK (DOAB) - https://www.doabooks.org/
This is an open Access directory of books covering all subjects in many languages. Areas includes Agriculture and Food, Sciences Arts and Architecture, Biology and Life Sciences Business and Economics, Chemistry, Earth and Environmental, sciences, General works, Health Sciences, History and Archaeology, Languages and Literatures, Law and Political Science, Mathematics and Statistics, Philosophy and Religion, Physics and Astronomy, Science General, Social Sciences Technology and Engineering
DIRECTORY OF OPEN ACCESS JOURNALS (DOAJ) – https://doaj.org/
Subjects – Multidisciplinary
DIGITAL COMMONS NETWORK - https://network.bepress.com/
Digital Commons Network Repository is an open access repository that provides access to full text articles in the areas of law, engineering, business, social and behavioural sciences, Arts and humanities etc.
EBSCO HOST –  http://search.epnet.com
Ebscohost is a subscribed database with valuable and comprehensive scholarly, multi-disciplinary full-text database, with more than 8,500 full-text periodicals, including more than 7,300 peer-reviewed journals. The database features PDF content, with searchable cited references.
EDINBURGH UNIVERSITY PRESS - https://www.euppublishing.com/
It is a subscribed multi-disciplinary database that offers full-text, indexes and abstracts on the Humanities, Political Science, Law, Social Sciences, etc.
EDINBURGH UNIVERSITY PRESS - http://www.eupjournals.com
Subject:-Humanities and Social Sciences
ELECTRONIC DEVELOPMENT INFORMATION SYSTEM (ELDIS) – https://www.eldis.org/
Access to the latest editorially selected content from over 7,500 development organisations - all available free download.  Share your work with over 80,000 development practitioners.
EMERALDINSIGHT- www.emeraldinsight.com 
Subjects – Management, Business, Library and Information Mgt, Engineering, Computer
ENCYCLOPEDIA BRITANNICA - https://www.britannica.com/
Areas: Animals, Art and Music, Astronomy, Biological Sciences, Chemistry, Countries of the World, Earth and Geography, Government, Law and Politics, Health and Medicine, History, Life and the Biosphere, Literature, Mathematics, Philosophy, Physics, Plants, Religion, Society, Sports and Recreation, Technology
ENCYCLOPEDIA BRITANNICA (Academic edition)- http://www.eb.com
GEOLOGICAL SOCIETY -  http://www.lyellcollection.org/
Subject: - Geological Engineering, Hydrogeology, Geochemistry, Exploration, Environment, Petroleum Geology
GOOGLE SCHOLAR - http://scholar.google.com 
Subject: - Multidisciplinary
HEINONLINE - https://home.heinonline.org/ 
Journals, case studies and other scholarly materials in all facets of the law and legal practice.
HINDAWI - https://www.hindawi.com/
Hindawi is a rapidly growing academic publisher with 438 peer-reviewed, open access journal covering a wide range of academic disciplines
*HEALTH INTERNETWORK ACCESS TO RESEARCH INITIATIVE (HINARI) - http://www.who.int/hinari/en/
 Hinary is a World Health Organization (WHO) project partnered by international publishers to assist developing countries have access to biomedical and health literature. The database has 12,700 journals, 24,900 e-books and about 70 other information resources.
IMF ELECTRONIC LIBRARY - https://www.elibrary.imf.org/?redirect=true
This is a subscribed service that provides access to authoritative, harmonized and global statistics such us International Financial Statistics, Balance of Payment Statistics, Direction of Trade Statistics, Government Financial Statistics, trade investment and others.
INSTITUTE OF ELECTRICAL AND ELECTRONICS ENGINEERS - https://ieeexplore.ieee.org/Xplore/home.jsp
The IEEE Xplore digital library is a powerful resource for discovery and access to scientific and technical content published by the IEEE (Institute of Electrical and Electronics Engineers) and its publishing partners. IEEE Xplore provides Web access to more than 3-million full-text documents from some of the World's most highly cited publications in electrical engineering, computer science and electronics.
INSTITUTE OF PHYSICS – http://www.iop.org or http://journals.iop.org 
Access to content in these areas, Condenses matter, soft matter and materials science, Atomic, molecular, optical and plasma physics, Nuclear and high energy particle physics, Medical physics, biological physics and biomedical engineering, Astrophysics, cosmology and gravitation, Mathematical, Statistics and Quantum physics, Earth and environmental sciences
JAPAN SCIENCE AND TECHNOLOGY INFORMATION AGGREGATOR (JSTAGE) - http://www.jstage.jst.go.jp 
Access to digitized scholarly journals and research papers currently published in form by user  organizations and in the field of Science and Technology in Japan. Subject:- Mathematics, Physics, Chemistry, Earth Sciences , Biology, Life Sciences and Basic Medicine, Agriculture and Food Sciences, General Medicine, Social Medicine, and Nursing Sciences, Clinical Medicine, Dentistry, Pharmaceutical Sciences, Engineering in General, Nanosciences and Materials Sciences, Architecture and Civil Engineering, Mechanical Engineering, Electrical and Electronic Engineering, Information Sciences, Interdisciplinary Sciences, Humanities and Social Sciences.
JSTOR - http://www.jstor.org
It provides full- text online access to back issues of selected scholarly journals in the Humanities and Social Sciences. Other disciplines are Law, International Relations, Women Studies, Political Science Conflict Studies, International Affairs and Governance.
JOURNAL ARCHIVE - www.journalarchive.jst.go.jp 
Subject: - Science, Technology and Engineering
MARY ANN LIEBERT, INC., PUBLISHERS -  https://www.liebertpub.com/
Publishing integrated media content in the most promising areas of biotechnology, biomedical research, clinical medicine and surgery, engineering and technology, environmental studies and policy, law and public health. 
NATIONAL ACADEMIC PRESS – http://www.nap.edu 
Subject:- Agriculture ,Behavioral and Social Sciences, , Biology and Life Sciences, Computers and Information Technology, Conflict and Security Issues ,Earth Sciences, Education, Energy and Energy Conservation, Engineering and Technology, Environment and Environmental Studies, Food & Nutrition ,Health and Medicine , Industry and Labor , Math, Chemistry and Physics ,Policy for Science and Technology, Space and Aeronautics and Transportation and Infrastructure
NATURE PUBLISHING GROUP - https://www.nature.org/en-us/
The Nature Publishing Group provides access to articles on conservation of nature. Subject: - Life Sciences, Physical Sciences, Chemistry, Clinical Practice and Research, Earth and Environment
NATURE AND PALGRAVE MACMILLAN JOURNALS (NPG) - https://www.palgrave.com/gp/journals
Subject:- Bioscience Business, Business & Management, Economics, Education, Finance, Information Systems & Technology, Marketing, Office for National Statistics, Political Science & International Studies, Social & Cultural Studies, Urban Design, Real Estate & Construction
*ONLINE ACCESS TO RESEARCH ON ENVIRONMENT (OARE) – http://www.oare.org
Online Access to Research in the Environment (OARE), an international public-private consortium coordinated by the United Nations Environment Programme (UNEP), YALE University and leading science and technology publishers provides access to one of the world's largest collections of environmental science research. Subjects – Environmental science and related subjects
OPTICAL SOCIETY OF AMERICA (OSA) - http://www.opticsinfobase.org 
OSA's Optics InfoBase is a cutting-edge repository that contains OSA Publishing's content, including 17 flagship partnered and co-published peer-reviewed journals and 1 magazine. With more than 272,000 articles including papers from over 470 conferences, Optic InfoBase is the largest peer-reviewed collection of Optics and Photonics
OXFORD UNIVERSITY PRESS - OXFORD JOURNALS - http://www.oup.co.uk
Subject: - Economics, Humanities, Law, Mathematics, Life Sciences, Physical Sciences, Social Sciences and Medicine
PACHYDERM - www.pachydermjournal.org 
Subject: - Elephant and rhinoceros studies
PALGRAVE MACMILLAN JOURNALS - https://www.palgrave.com/gp
Palgrave Macmillan offers combined portfolio of over 70 peer-reviewed e-journals in the areas of political science and international studies, social and cultural studies, business and management, economics, education, information system and technology, urban design and architecture
PEARSON E-BOOKS (VitalSource)-https://www.vitalsource.com/
PLOSONE  - https://journals.plos.org/plosone/
PLOS ONE features report of original research from all disciplines within science and medicine. By not excluding papers on the basis of subject area. PLOS ONE facilitates the discovery of the connection between papers whether within or between disciplines
POLICY PRESS - http://www.ingentaconnect.com/content/tpp 
Subject: - Public and Social Policy, Politics
PROJECT MUSE- http://muse.jhu.edu
Subject:- African American and African Diaspora Studies, African Studies, American Studies, Anthropology, Art and Architecture, Asian Studies, Book History and Print Culture, Business and Society, Canadian Studies, Caribbean Studies, Classics, Cultural Studies, Economics, Education, Film, Theater, and Performing Arts, Folklore, French Studies, Gay and Lesbian Studies, Geography, German Studies, History, History of Science, Technology, and Medicine, Iberian Studies, International Relations, Irish Studies, Judaic Studies, Language and Linguistics, Latin American Studies, Law, Library Science and Publishing, Literary Magazines, Literature, Mathematics, Medicine and Health, Medieval and Renaissance Studies, Middle East Studies, Music, Native American and Indigenous Studies, Pacific Studies, Philosophy, Philosophy and Science, Politics and Policy Studies, Population Studies, Psychology and Psychiatry, Religion, Science, Sexuality, Sociology, Women's Studies,
PROQUEST E-BOOKS- https://ebookcentral.proquest.com
RESEARCH4LIFE- https://www.research4life.org
Subject: Research4Life provides online access to academic and professional peer-reviewed content. Aims to improve teaching, research and policy making in health, agriculture, the environment and other life, physical and social sciences
ROYAL COLLEGE OF PHYSICIANS - http://www.ingentaconnect.com/content/rcop/cm Subject:- Agriculture/Food Sciences, Arts and Humanities, Biology/Life Sciences, Chemistry, Computer and Information Sciences, Earth and Environmental Sciences, Economics and Business, Nursing, Engineering/Technology, Mathematics and Statistics, Medicine, Social Sciences Philosophy/Linguistics, Physics/Astronomy, Psychology/Psychiatry,
ROYAL SOCIETY - ROYAL SOCIETY JOURNALS ONLINE - http://www.royalsocietypublishing.org/journals 
Subject: - Chemistry
ROYAL SOCIETY FOR CHEMISTRY - RSC JOURNALS ARCHIVE- http://www.rsc.org/Publishing/index.asp 
Subject: - Chemistry
ROYAL SOCIETY FOR CHEMISTRY (ARCHIVE) - http://pubs.rsc.org  or http://www.rsc.org
SAGE ONLINE - http://online.sagepub.com 
Subject: - Social Science & Humanities, Health Sciences, Life & Biomedical Sciences Materials Science & Engineering
SAGE ONLINE JOURNALS - http://www.sagepub.com/journalsIndex.nav 
Subject: - Multidisciplinary
SAGE RESEARCH METHODS ONLINE - http://methods.sagepub.com/
Sage Research Methods Online offers full text materials on research methods, major research paradigms, cognitive research, qualitative and quantitative researches as well as designing research questions
SCIENCEDIRECT - http://www.sciencedirect.com 
ScienceDirect is a leading full-text scientific database offering articles and book chapters from nearly 2,500 journals and 26,000 books for diverse fields (Multidisciplinary)
SCOPUS - https://www.scopus.com 
Scopus is a source-neutral abstract and citation database curated by independent subject matter experts. It places powerful discovery and analytics tools in the hands of researchers, librarians, institutional research managers and funders.
SCIVAL- https://www.scival.com
SciVal offers quick, easy access to research performance of more than 15,800 research institutions and their associated researchers from 231 nations worldwide.
SCIENCE AND TECHNOLOGY INFORMATION SYSTEM (SIST) 
CENTRAL SIST – http://sist-prototype.sist-sciencesdev.net
GHANA SIST- www.sist-sciencesghana.org.gh
Subjects – Science and Technology and related subjects
SCIENTIFIC ELECTRONIC LIBRARY ONLINE (SciELO):- www.scielo.org
Subject: Scientific Electronic Library Online (SciELO) is an electronic library covering a selected collection of scientific journals from various countries.
SOCIAL SCIENCE RESEARCH NETWORK:- https://www.ssrn.com  
Subject: -Social Science Research Network (SSRN), is an open access repository of scholarly research in the social sciences and humanities.
SYMPOSIUM JOURNALS - http://www.symposium-journals.co.uk 
Subject: - Education, Contemporary Issues in Childhood, E-Learning and Digital Media, European Educational Research, Global Studies of Childhood,
SPRINGER OPEN: - https://www.springeropen.com/
Subject:- SpringerOpen provides access to is Springer's portfolio of 160+ peer-reviewed fully open access journals and books, covering all areas of science.
TAYLOR AND FRANCIS ONLINE - https://www.tandfonline.com/ 
Subject:- This is a subscribed multidisciplinary database offering full text, abstracts and citations of articles from  Taylor and Francis Routledge and Psychology Press
THE ESSENTIAL ELECTRONIC AGRICULTURAL LIBRARY (TEEAL) - www.teeal.org/ 
Subject: - Agriculture and agric-related subjects
UNIVERSITY OF CALIFORNIA PRESS - http://www.ucpress.edu 
Subject:- Architecture, Area studies, Biology, Criminology and criminal justice, Ethics, Film, Food studies, History, Interdisciplinary studies, Literature and criticism, Ornithology, Psychology, Religion, Sexuality studies, Sociology
UNIVERSITY OF CHICAGO PRESS -http:// www.journals.uchicago.edu 
Subject: - Economics, Political Science, Languages, History, Education, Law, Philosophy, Zoology, Theology, Geology, Anthropology etc
WILEY ONLINE LIBRARY/BLACKWELL - http://onlinelibrary.wiley.com 
Subject-Agriculture, Aquaculture & Food Science, Architecture & Planning, Art & Applied Arts, Business, Economics, Finance & Accounting, Chemistry, Computer Science & Information Technology, Earth & Environment, Humanities, Law & Criminology, Life Sciences, Mathematics & Statistics, Medicine, Nursing, Dentistry & Healthcare, Physical Sciences & Engineering, Psychology, Social & Behavioral Sciences, Veterinary Medicine.
Law Books
NOTE
*Require username and password to access full text
For all enquiries refer to the following contact 
-Visit the Academic Support Department / Research Commons, Prempeh II Library, New Block.
        Junior Assistant Librarian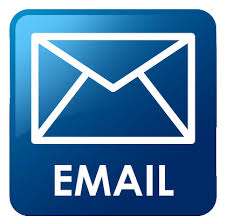 yaaviamu.lib@knust.edu.gh
+233 27 702 8690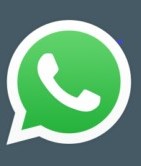 +233 27 702 8690
       OR Consult your College/Faculty Librarian.