Finding and borrowing of books
Finding and borrowing books couldn't be easier with Library Catalogue . Don't worry, you can always ask for assistance if you get stuck.
---
How many items can i borrow?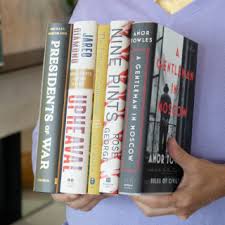 | | |
| --- | --- |
| Borrower category | Number of items |
| | |
| --- | --- |
| Lecturers  | 5 |
| Part-time Lecturers  | 5 |
| Demonstrators  | 5 |
| Other Senior Members  | 5 |
| Postgraduate Students | 3 |
| Undergraduate students  | 3 |
| Senior Staff  | 3 |
| Junior Staff  | 3 |
---
How long can I borrow?
The normal period for keeping a borrowed book is 14 days. Teaching and Research staff and others with special reason for doing so may request longer periods, but all books must be returned before the end of the current academic year. Teaching staff are allowed to keep borrowed books for one Semester but the books can be recalled after a month, subject to the needs of other borrowers.
How do I borrow items?
The great news is, you don't have to fill in any extra paperwork. All you'll need is your new KNUST Multipurpose student ID card which you'll get upon arrival. This will give you access to the library and other fantastic facilities available on campus. Your Student ID card is literally your key to everything on offer here. So make sure you look after it.
Can I renew my loans?
Library renewals may be renewed at any branch library in person.

Renewals will not be granted if there is outstanding account on the student's loan record.

Only two renewals per item are allowed
What happens when an item i have on loan is requested by another user?
If another user requests an item you have on loan, you will be informed via email or phone to let you know
the item will not be renewed and you will have to return it by the date/time due.
What happens if i do not return my loans when they are due?
If you do not return the items when they are due, you will incur a fine (GHC 0.20 per day).
If you are unable to return them by the due date and time, please contact us and inform us.
How do I return my loans?
You may return library materials in person at the branch library you borrowed from.

Materials should be returned on or before the due date. Examination results will be withheld until the material has been received or until replacement cost of each item(and administrative cost) has been paid in full.

Students who cancel or suspend their course must return all library materials for the relevant course without delay. Late returns will incur a fine.
What do I do if a book i need is already out on loan?
If an item you need  is out on loan, you can request it so when it is returned it is held at the Circulation Desk.
You will be emailed to let you know the item is reserved for you;
Items on request will not be renewed for the current borrower and will have to be returned by the due date or time.
What do I do if i have lost an item I have borrowed?
If you have lost an item that you have out on loan, please contact the Student Support Department as soon as possible
You will be invoiced the cost of replacing the item along with any  overdue fines incurred on the item if it was requested by another client
Once an invoice has been raised you will not be allowed to borrow any more items until it has been paid.
Should the item be found and subsequently returned to the library, the replacement cost will be refunded but you will still be liable to pay overdue fines
What if I cannot find a book am looking for?
Contact the help desk for assistance
---
Contact the Librarian or any Assistant at the Student Support Department, Prempeh II Library
For any information, Contact:
Student Support, Prempeh II Library, KNUST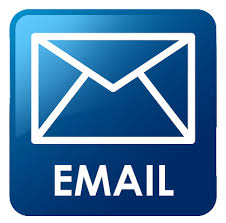 libsupport@knust.edu.gh/ library@knust.edu.gh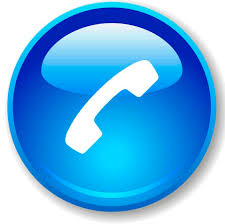 00233-322060133